HIGHCLIFF ROAD ALTERATION
HIGHCLIFF ROAD ALTERATION
HIGHCLIFF ROAD ALTERATION
HIGHCLIFF ROAD ALTERATION
HIGHCLIFF ROAD ALTERATION
HIGHCLIFF ROAD ALTERATION
RENOVATIONS NEW HOMES COMMERCIAL PROJECTS
An on going project for 24 units, passivhaus standards using SIPs, heat exchange system and a centralised hot water heat pump.
Community focused & developed by its own occupants.
This project is currently being developed in collaboration with Architype.
Mornington, Dunedin 2015/18. Under construction
This project was part of the Brockville Community Centre Feasibility Study commisioned by the Brockville Community Support Trust (BCST). Please contact us if you would like to learn more about the project.
Dunedin 2014/2015.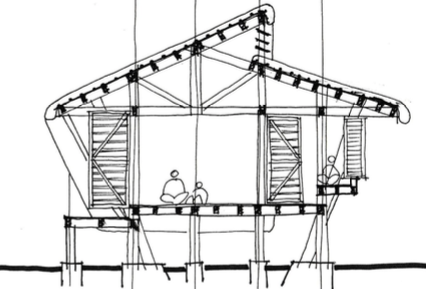 Development of a sustainable and climate responsive prototype for the reconstruction of areas affected by tropical cyclones in the Pacific Islands.
The main objective of this project is to improve the quality of life of pacific communities constantly affected by cyclones by providing sustainable and long lasting architectural solutions through the design of a prototype that will assist with the reconstruction of areas affected by cyclones in the Pacific Islands while respecting the local climate and the social and cultural environment.
This project is currently being developed in collaboration with Paula Callau - Architect
2017/2018
PROJECTS UNDER DEVELOPMENT